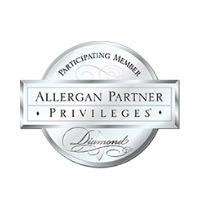 Allergan Partner Privilege Diamond Award
Lébo Skin Care Center is a leader in cosmetic filler and Botox® cosmetics. Lébo has received Diamond level provider status from Allergan, the maker of BOTOX Cosmetic, to highlight the extensive experience the qualified medical staff of Lébo have achieved. This award is only given to a select number of practices across the nation. Lébo prides itself on providing conservative, natural-looking results with both Botox and cosmetic fillers. It is an honor for Lébo to be awarded with this status.

Who's Who: Susquehanna Style
Created to celebrate local business leadership, The Who's Who program seeks to reward local businesses for developing strong and memorable relationships with their customers. Lébo is honored to accept this award.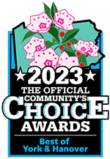 York Daily Record's Best of York
The experience and widely recognized reputation of quality and expertise Lébo offers has led it to be named the #1 Skin Care Center in the Best of York, FOURTEEN years in a row.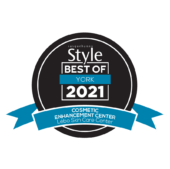 Susquehanna Style's Best of York
When it comes to cosmetic enhancements, one has to be absolutely confident in the provider. Lébo Skin Care Center offers that assurance. You'll never fear a botched procedure again, thanks to Lébo's staff of estheticians talking you through every possible question before, during, and after your treatment.