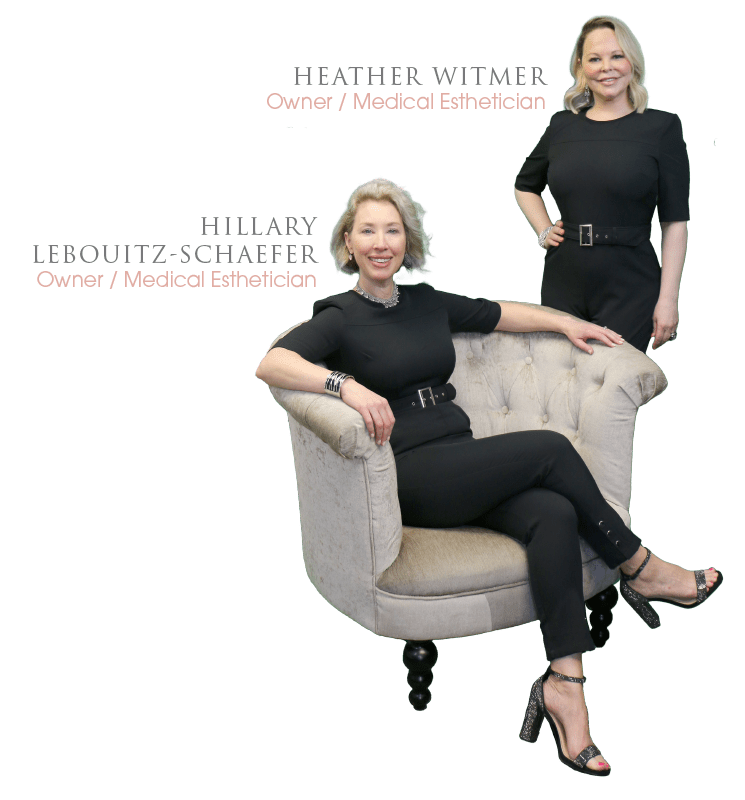 YORK + HANOVER'S MOST TRUSTED SKIN
CARE PROVIDER SINCE 1999.
When you feel good about yourself, you have a better outlook on life. As a skin care center, we're dedicated to helping you restore your natural radiance.
In 1999, Hillary Lebouitz-Schaefer & Heather Witmer recognized the demand for a skin care facility that combined medical skin care with non-invasive procedures. Together, they created the answer with Lébo Skin Care Center.
Today, with two locations in Pennsylvania (York and Hanover), Lébo Skin Care patients have the reassurance that they are receiving treatment from medically certified personnel through top-of-the-line equipment and products.
Whether you are looking for products or service – we have the right treatment plan for you! We offer free consultations with a medical professional that are thorough & individualized to meet every patient's needs.