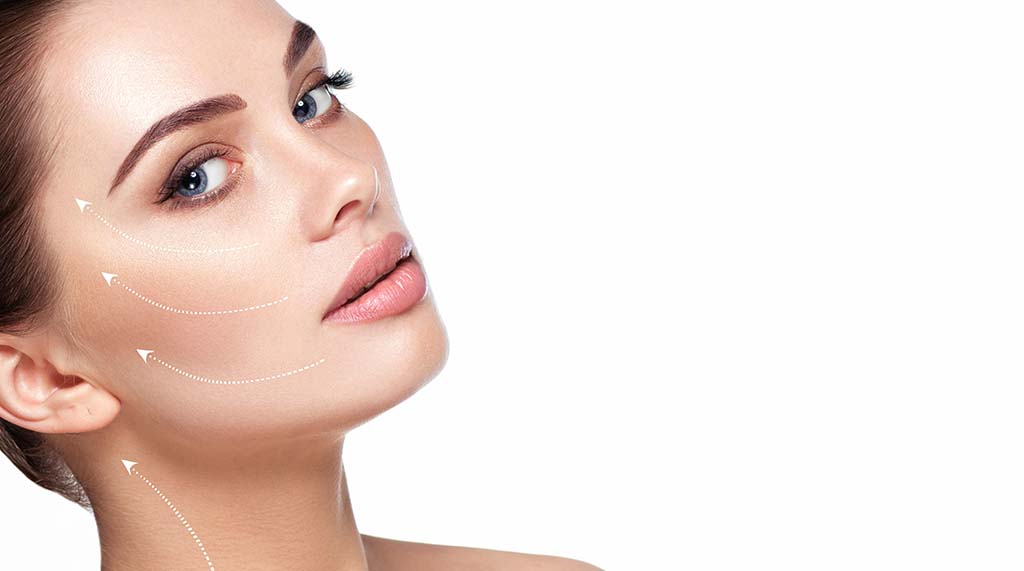 Threads can be used to smooth wrinkled, crepey skin by replacing and adding collagen and elastin to damaged areas and to restore the healthy foundation to your skin. They are sterile hypodermic cannulas preloaded with an absorbable PDO suture thread which is absorbable and will build your own natural collagen and give you glowing skin through bio-stimulation. Threads are often used with dermal fillers to create a scaffold under the skin which will provide multiple short-term and long-term benefits.
Who is a candidate?
Best candidates are 30-60 years old with sagging skin around their neck and jowels.
What areas can be treated?
How long does the treatment take?
How long do the results last?
 Collagen building with lifting threads lasts about 18-24 months. 
How many treatments are required?
One treatment of lifting threads are used to produce an immediate visible result of sagging skin which will get better over time. 
What is the downtime?
The recovery period is about two weeks. Some temporary soreness or face swelling can be expected during the first 24 to 72 hours immediately following treatment which will fade quickly within the week.
How Soon Will I See Results?
Is the treatment painful?
Typically threads are not painful but anesthesia is used at the injection site to minimize any discomfort.