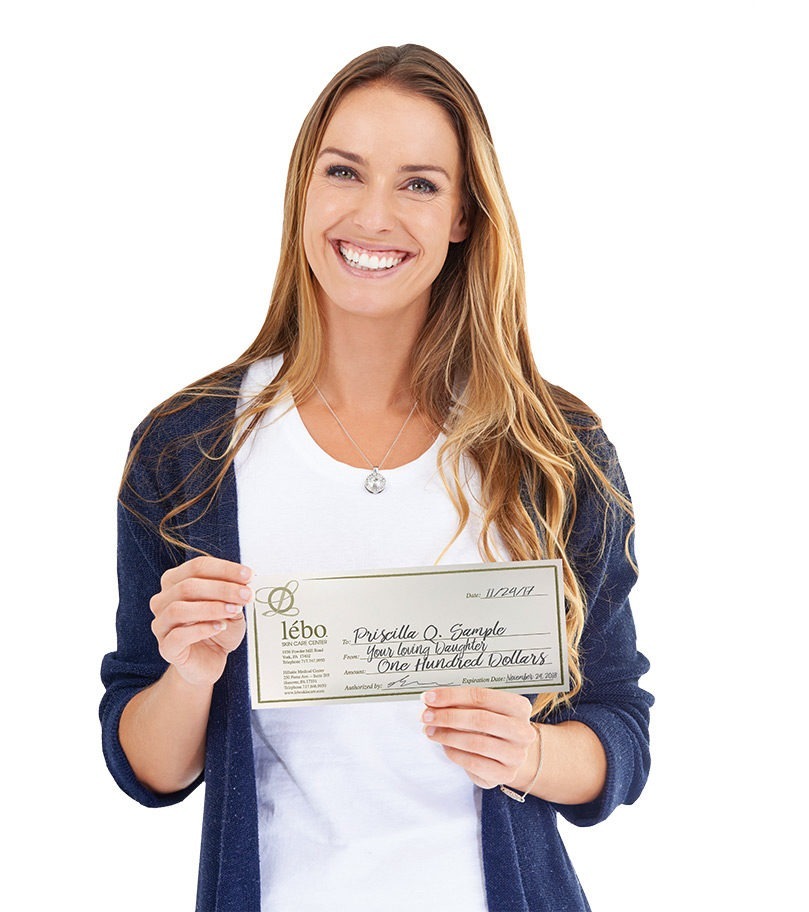 Ordering a Lébo gift certificate online is easy!
Simply fill out the information in the form and click "add to cart" to begin the payment process. If you would like to purchase more than one gift certificate, fill each one in separately and hit "add to cart." Once you have everything set up, you can then proceed to checkout.
Please note, all gift certificate sales are considered final and non-refundable, and redeemable at both our York and Hanover, PA locations. Your order will ship within the next 5 days.
* NOTE PLEASE INCLUDE FIRST + LAST NAMES IN BOTH FIELDS ON THE FORM*
Purchase Gift Certificate Here
Are you CURRENTLY SAVING BIG + COLLECTING REWARDS
from our Lébo Skin Care APP?   If not, click one of
the buttons below and start saving even more today!