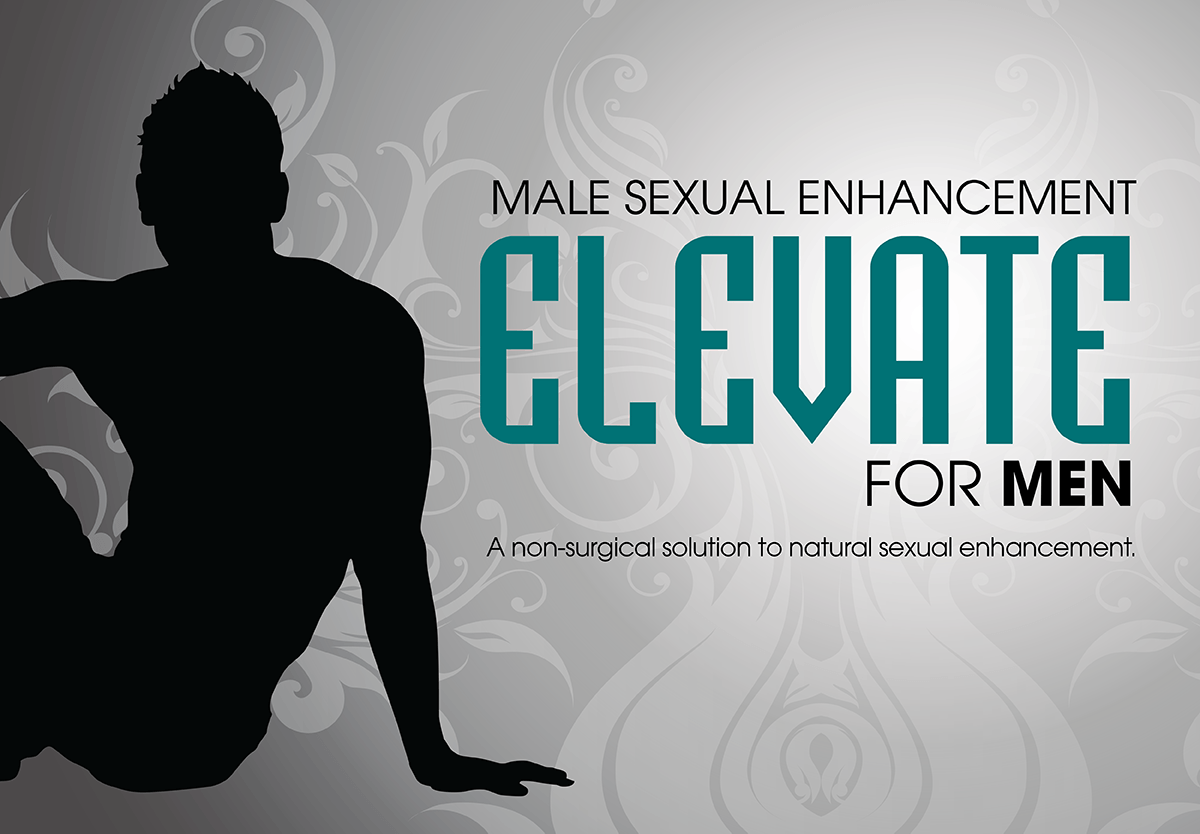 WHAT IS THE ELEVATE TREATMENT?
Using blood-derived growth factors (platelet rich plasma [PRP]), the Elevate Treatment is a non-surgical, natural, and safe procedure for enlarging and strengthening the penis. This treatment is natural in that your own cells are used and injected into the specified areas. The body reacts to the treated cells as it does to a wound and immediately starts repairing the tissue. There's actual growth of new tissue and the PRP stimulates new blood flow with new blood vessels.
• Provides a potential solution for
erectile dysfunction
• Increases blood and nerve circulation to the penis
• Improved strength and intensity of orgasms
• Increases sexual stamina
• Increased libido and penis sensitivity
• Synergistic with testosterone therapy
• Stronger and firmer erections
• Treats peyronie's disease (curved penis)
• Medical solution for lichen sclerosis (plaque build up)
• BONUS: Increases length and girth of the penis by up to 10 to 20% and improves appearance
IS IT PAINFUL?
No. You are numbed prior to the procedure. You may feel some pressure that can be strange, but not necessarily painful. Most patients report a zero to two out of 10 on the pain scale.
WHAT ELSE IS DONE TO HELP WITH ERECTILE DYSFUNCTION?
A Penis Pump will be given to you to use 10 minutes twice daily for the six weeks following the procedure. This will ensure maximum stimulation to the penis, allowing the PRP to be more effective. 
WHEN SHOULD I EXPECT RESULTS?
For some, results are experienced immediately. Most people will begin to see results within a few weeks with maximum benefit after three full months.
ARE THERE ANY SIDE EFFECTS?
Since a distillate of growth factors from your own blood (PRP) is used, there should be no side effects from the material injected.
HOW LONG DO THE RESULTS LAST?
14-18 months.
STEP 1: A numbing cream is applied to the treatment area while you lay comfortably.
STEP 2: Your blood sample is drawn and placed in a special centrifuge to spin for 10 minutes.
STEP 3: Your PRP is carefully drawn into two syringes.
STEP 4: Five separate injections of PRP will be administered, two along each side of the shaft of the penis (4) and one in the glans or head of the penis, all taking only a few minutes.
STEP 5: A penis pump will be placed for 10 minutes to ensure the PRP holds into the treatment area, enhancing results. That's it!
"I may be one of the first to have benefitted from two Elevate treatments. It would be my guess that most men would be happy with just one Elevate, but in some things, I am a "more is better" sort of person. Let me just say that I am beyond pleased. My girlfriend last weekend politely asked me to please not get any larger!"
"I was nervous about having the procedure done but once I got into the office everyone made me feel very comfortable. I have seen a big difference in my stamina – my erections have been stronger and longer and I am able to ejaculate multiple times. I work at a Cryotherapy clinic in West Chester and deal with lots of athletes that have some of the same issues I had so I have been telling them about the procedure and how happy I am with the results!"
Dr. William Carter
Medical Cosmetic Physican
BIO:
Dr. Carter has over 30 years' experience as a family physician.  Dr. Carter also has tremendous experience in the women's health field. He has performed thousands of prostate and male genitalia exams over these years as well as hundreds of targeted male exams for erectile problems and other issues.  He has performed thousands of pelvic exams, child births, and gynecologic surgeries.  With years of both personal and professional experience dealing with the challenges of men and women, he has developed a passion for helping both sexes to achieve sexual rejuvenation and enhancement.
CREDENTIALS:
Pre-Med with a degree in Chemistry from Indiana – Wesleyan University
Medical School University of Rochester School of Medicine & Dentistry
Residency at Lancaster General Hospital
CERTIFICATIONS / MEMBERSHIPS:
Pennsylvania Medical Society
American Academy of Family Physicians
American Society of Laser Medicine and Surgery
Lancaster City & County Medical Society
Dr. William Carter
Medical Cosmetic Physician