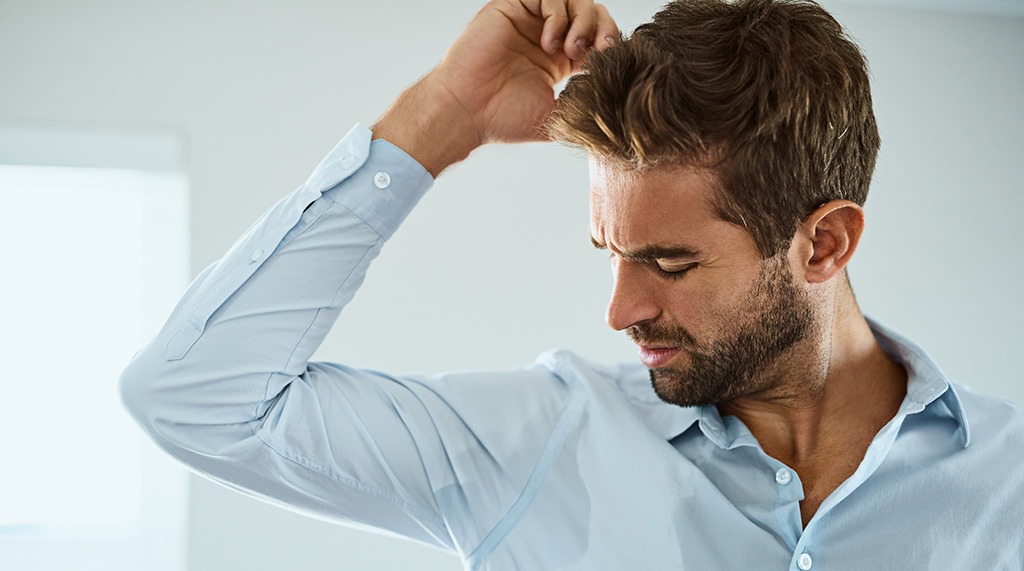 You explain to others constantly that you aren't nervous, and have to bring extra towels or tissues wherever you go in case of an emergency. You feel wet all the time, and sometimes you stink. You hate seeing white marks on your dark clothing. There is a solution for the uncomfortable condition known as hyperhidrosis (excessive sweating). 
The answer is the Precision TX™ Laser.
We recommend one of the following treatments to correct this issue:
Are you CURRENTLY SAVING BIG + COLLECTING REWARDS
from our Lébo Skin Care APP?   If not, click one of
the buttons below and start saving even more today!