Why Choose Lébo Products
Lébo Skin Care products are all medical-grade, FDA-approved products designed to make a long-term physical change to your skin. Our best selling products have high customer satisfaction and are guaranteed to make you feel #LeboBeautiful.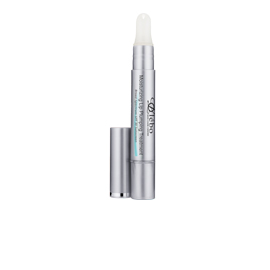 Moisturizing Lip Plumping Treatment
A multi-functional lip treatment that protects the lips while helping to restore hydration and youthful volume. Immediately lips appear more plump, youthful and rosy.
This moisturizer is enriched with the antioxidants Vitamin E and green tea extract to deliver superior emollient and moisturizing properties. Also available in sheer.
Retinol Wrinkle Smoothing Serum Forte
Retinol (Vitamin A) helps to reduce the appearance of lines and surface wrinkles; revitalizes, smooths and enhances skin tone and texture; and helps to minimize the visible signs of aging.
Triple Advanced Green Tea Cream & Serum
The powerful antioxidants in Green and White tea, help to calm, protect and reduce redness to the skin. Available in both a serum for oily skin or a cream for dry skin.
This hydrating cream will not leave the hands greasy while it holds in moisture. Excellent for dry, chapped skin.
Green Tea Fortified Cleanser, Scrub & Gel
The powerful antioxidants in Green and White tea, are what makes these three products so amazing. The gentle cleansers come in cream or gel form. The Green Tea scrub has a warming sensation while it gently exfoliates the skin.
Extra Strength Moisturizing Age Defense Cleanser
A gentle, soap-free cleanser that aids in the restoration of healthy skin. Contains 10% glycolic acid and antioxidants.
17% Micronized Zinc and liposome antioxidants, offering the highest level of broad-spectrum protection.
Collagen Radiance Complex
This amazing formulation of Vitamin C contains powerful antioxidant properties leaving the skin hydrated, smooth, and more radiant, giving a more youthful appearance.
Collagen Boosting Hydrator
This intensive hydrating cream contains powerful ingredients to increase moisture and stimulate collagen, thus reducing the appearance of fine line & wrinkles. Recommended for all skin types.
Schedule Your Free Consultation